Vinyl Flooring in Simcoe, ON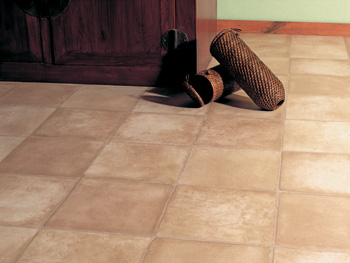 You deserve a home that feels like your own. Start building a home that matches your approach to style when you choose a flooring store with the tools you need to succeed. Flooring Canada Simcoe is your source for design support, stunning floors, and efficient installation. Our store carries a broad array of carpets and tile for both commercial and residential customers.
Find vinyl flooring in Simcoe, ON, and a proven partner that is capable of bringing your design theme to life. With smarter installation options and added savings with our 5-Star Selection System, our customers are now able to enhance the value of their homes. Start reimagining your residential and commercial interiors today with vinyl sheet and plank flooring.
We take the time to provide you with the answers you need, so you get flooring that is capable of withstanding the foot traffic and spills you expect. Our experience in this market gives us an advantage, as we understand the challenges you face. Browse through countless options that can give you a floor that is easier to clean. Ease of maintenance makes a big difference for anyone in your home with allergies or other health concerns. Start building a better home today when you visit our store.


A Step in the Right Direction
Enjoy a floor that is sure to endure the abuses and impacts that comes with family life. Our broad selection and focused design assistance allow the customer to broaden their design horizon. Depending on the scope of your plan, vinyl tile flooring is an excellent choice for your finished basement and your remodeled upstairs bathroom.
Vinyl offers added endurance and water resistance that can serve you well for decades. When sealed correctly, your new vinyl sheet flooring will provide dust and dirt with fewer places to hide. You save time and money with this functional and inviting type of flooring. Consider you entire home and the years ahead when you invest vinyl.


Performance and Appeal
Through the latest advancements in manufacturing and imaging, you can now get vinyl that provides you with the look of natural hardwood and stone. These tiles and vinyl plank flooring are designed to endure the scratches and foot traffic that come in rooms like the kitchen and bathroom. Vinyl planks are cut in shapes that resemble the hardwood planks in other rooms, so the resulting look matches the entire home. When you hire a qualified contractor for vinyl flooring installation, the resulting look is sure to catch the eye of a potential buyer.



Contact us today for vinyl flooring that looks great in your home for years. We proudly serve customers in Simcoe, Ontario, and surrounding communities.